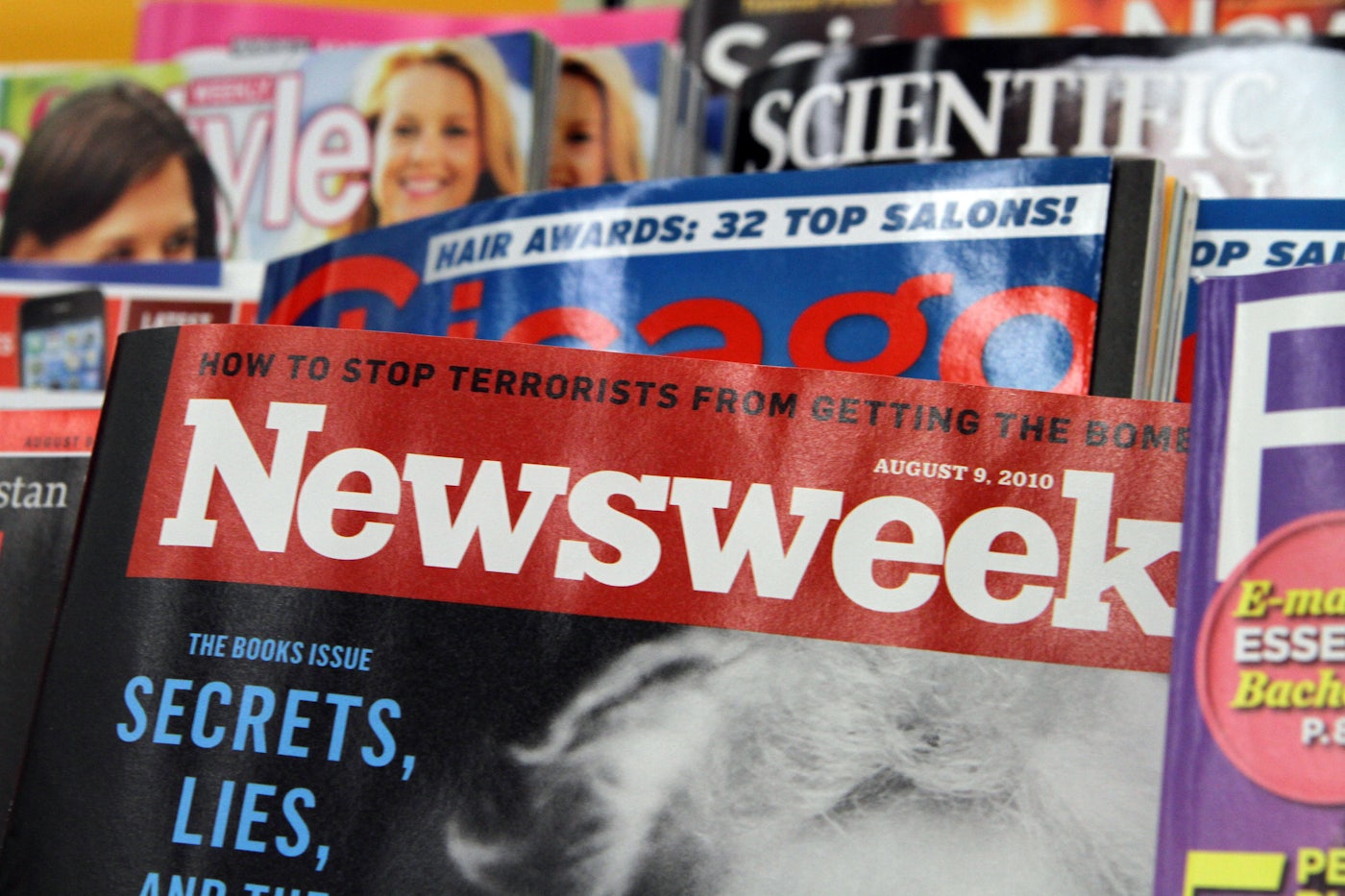 For nearly as long as there has been newspapers and magazines, there have been people who use publications to launder their own reputations or advance their own agendas. Press barons were a real thing before fake news, and media ownership is still a great way for the powerful to access even more power. PR folks, meanwhile, take great pains to try and place op-eds by, or positive stories about, their clients in the pages of prestigious and not-so-prestigious publications.
But the gutting of news media over the past 20 years, driven by a storm of competition, disintermediation and greed, has led to some slightly different beasts emerging from this hellscape.
One is the fake news outlet: something that looks and behaves like a genuine publication but is really just propaganda dressed in a costume of real publishing.
Now we have the "zombie magazine"—the formerly prestigious publication that uses the reputation it gained in the past to launder bad ideas. Prime candidate? Newsweek, which let its pages be used as the starting pistol for a racist conspiracy theory about Kamala Harris.
As Alex Shephard puts it in The New Republic:
Newsweek's opinion section… has become a clearinghouse for right-wing nonsense. But it also points to a larger crisis in journalism itself: The rise of the zombie publication, whose former legitimacy is used to launder extreme and conspiratorial ideas.

Even by the volatile standards of journalism in the twenty-first century, Newsweek's recent problems are extraordinary. There are the usual issues: a sharp decline in print subscribers, Google and Facebook, the difficulty of running a mass-market general interest news magazine in an age of hyperpartisanship. But Newsweek has also been raided by the Manhattan district attorney's office (a former owner and chief executive pleaded guilty to fraud and money laundering charges in February) and has been accused of deep ties to a shadowy Christian cult, amid many other scandals.
Zombie magazines are different from more traditional places that propagate conspiracies under the guise of legitimate news—say, the Wall Street Journal's often rabid op-ed pages or the New York Times' recent Tom Cotton debacle— because the value is in the gap between public perception and current reality (that is, the folks who buy into the Harris spew likely recognize Newsweek as a voice with a little bit of historical authority even if the publication is clearly a long, long way from what it once was.) It's also different because everybody involved seems so totally fucking desperate.
The canonical story on this turmoil at Newsweek is probably Daniel Tovrov's CJR story on "dropshipping journalism," which is prominently credited in Shephard's piece. But I thought it was interesting to see this piece appear in The New Republic, because for a while I was pretty sure that TNR was going to become exactly the same kind of zombie magazine itself.
And perhaps that's the thing to recognize from this sad tale: we can all end up there if we aren't careful.