One of the problems that excites me most in journalism is what you do when you're presented with a lack of information. It's been the genesis of some of the most interesting projects I've worked on, including Ghost Boat ("how can you find people who disappeared?") and the MITTR Covid Tracing Tracker ("who is doing what with digital contact tracing?")
So I was really interested by this Buzzfeed investigation that effectively asked "Where are China's internment camps?" and answered it with real sharpness, insight and cunning. (The answer, it turns out, is that they're blanked out on Chinese maps, making them hard to confirm and describe.)
You don't need to read very far to understand the impact here.
In the most extensive investigation of China's internment camp system ever done using publicly available satellite images, coupled with dozens of interviews with former detainees, BuzzFeed News identified more than 260 structures built since 2017 and bearing the hallmarks of fortified detention compounds. There is at least one in nearly every county in the far-west region of Xinjiang. During that time, the investigation shows, China has established a sprawling system to detain and incarcerate hundreds of thousands of Uighurs, Kazakhs, and other Muslim minorities, in what is already the largest-scale detention of ethnic and religious minorities since World War II.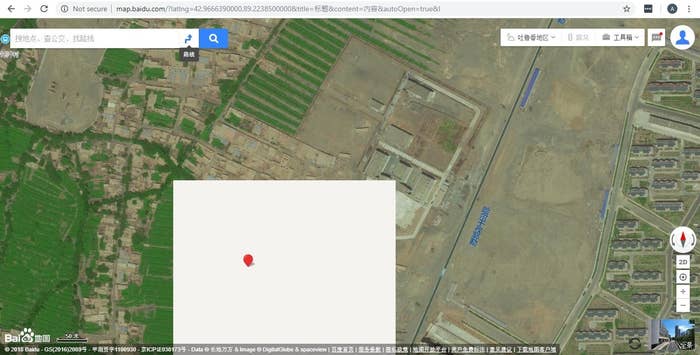 As they say in the behind the scenes piece, the breakthrough came when they noticed the blank squares and strange behavior in Baidu maps. This wasn't stone cold evidence of internment camps of course (it isn't exactly unheard of for maps to obfuscate high security buildings, and China is very controlling of cartography: it's actually illegal to make maps there without authorization.)
But still… trying to answer a seemingly impossible question brought them some surprising results.